Meet 65-YO Mr. Kyntiewbor War from Meghalaya, who Built Ever Living Museum on his Own
At the age of 13, I entered the first limestone cave in my village Wahlong and the stones collected from that cave are being kept in the Museum. thenevibes.com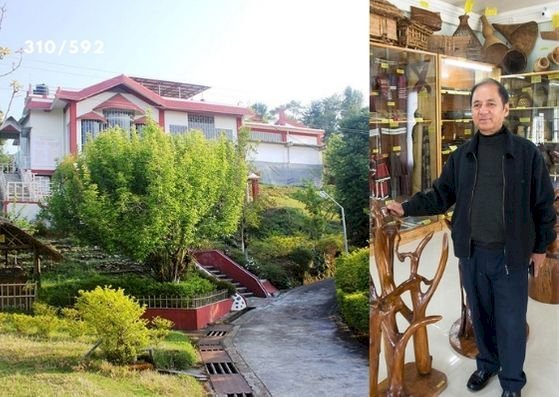 The Ever Living Museum - preserving the heritage of Meghalaya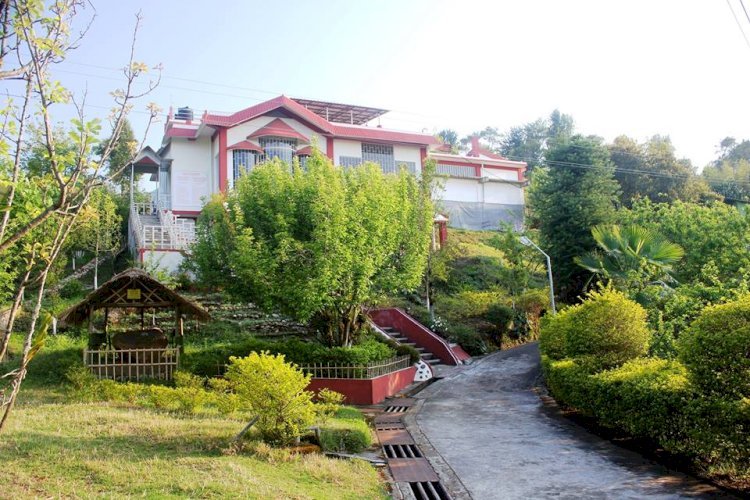 Meet 65-YO Mr. Kyntiewbor War from Meghalaya, who Built Ever Living Museum on his Own
Mr. Kyntiewbor War, a retired Government Engineer is preserving the heritage of Meghalaya, thanks to his Ever Living Museum. The 65-year- old Naturalist, Explorer, Caver, Photographer, Antiques and coins collector has built the Museum from his own resources, and enriched it with mementos collected over 5 decades. In an exclusive interview with The neVibes, he talks about his journey, passion, challenges, etc. Excerpts…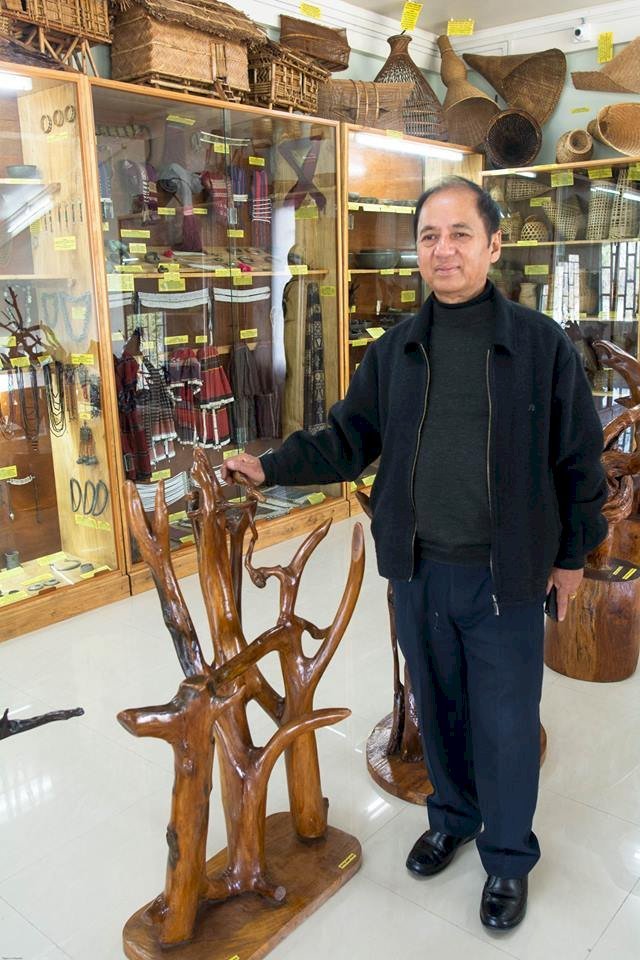 Mr. Kyntiewbor War (Source:Facebook/Kyntiewbor War)
Thank you Mr. Kyntiewbor War for speaking to us. Your effort is incredible in preserving the treasure of Meghalaya. Please take us through the journey of Ever Living Museum, and how it all started?
The Journey of Ever Living Museum -
Collection of stones started at the age of 10, in the year 1964.
Collection of coins and currency notes started at the age of 12, in the year 1966.
At the age of 13, in the year 1967 I entered the first limestone cave in my village Wahlong and the stones collected from that cave are being kept in the Museum. Photographs of the Cave were taken in a black and white photo film back then.
I was introduced to coloured photographs in the year 1980 and since then my interest in photography grew. Now, i have a huge collection of photographs, few of which are being displayed in the Museum.
I also started collecting ethnic cane and bamboo works from the same year (1980) and antiques collection started in the 1990s.
Years after acquiring a land at Mawshbuit which houses this Museum, I started planting wild flowers, wild orchids and wild fruits in and around the premises and gardens surrounding the Museum.
After having so many collections, I felt the need to start a Museum for the benefit of this generation and the future generations to come. So, on the date of retirement, on the 1st of June, 2012, with the help of Almighty God, I started building the Museum which was officially opened on 6th April, 2015.
Tell us about the three components of the museum.
The 3 components of the Museum –
(a). Main Museum
- It houses the antiques of Khasi and Garo tribes.
- The coins and currency notes of India and the World.
- Bamboo and Cane works like baskets, miniature ancient designed huts, and others.
- Ancient weapons and musical instruments.
- Natural dried fungi of different types.
- Ancient pots and utensils.
- Driftwoods of different shapes.
Bachelors' Dormitory of Garo Tribe
(b). Stone Museum
- Ancient religious stone of the Khasi tribe known as 'Maw Khan'.
- Ancient weightlifting stone of the Garo tribe.
- Stone age tools from Meghalaya.
- Natural Crystals with transparent coloured and colourless varieties from Meghalaya.
- Stalactites and Stalagmites along with cave pearls from the caves of Meghalaya.
- Fossils found in Meghalaya.
- Raw gem stones like amethyst, agate, jasper and others found in Meghalaya.
- Minerals like iron ores, sillimanite, corundum, magnetic ores, mica and others found in Meghalaya.
- Clay like china clay, slate, various forms of granites, igneous, metamorphic and sedimentary rocks and other yet to be identified stones/rocks found in Meghalaya.
- Raw and polished gem stones of different parts of the World.
- Living corals and sea shells from the Bay of Bengal, Indian Ocean and Arabian Sea.
- Collection of photographs hanging on the walls of the stone Museum.
Stone Museum
(c). Garden around the Museum
- More than 70 species of wild orchids of Meghalaya are growing.
- More than 10 species of wild ferns.
- There are wild flowers and also legendary flowers that are linked with folklore and folktales of the Khasi tribe.
- Different fruit bearing trees are grown in the garden around the Museum consumed by both humans and birds.
A garden of orchids and wild flowers
You have started the museum with your own resources. What kind of support you seek from the Meghalaya government?
I have started my Museum with my own resources and no financial assistance from the State Government so far though I had approach them. The only support that I seek is to help this Museum reach its potential as a treasure house of culture and heritage for the benefit and pride of the people in the State as a whole. As I used to say, this is not my Museum but it belongs to everyone. Even though I had no physical support from the State Government but the Ministry of Tourism, Government of India through the India Tourism, Shillong Office had helped the Museum with promotion and financial help for which I am deeply grateful.
Enlighten us on the rare stones you collected over the last five decades?
So many stones have been collected over the years but I just want to mention two rare stones that belong to the Khasi and Garo tribes.
1. An ancient Khasi religious stone locally known as 'Mawkhan,' which was used by a priest from the Khasi indigenous religion. It is believed that this stone can only be lifted after a request made through a silent prayer.
2. The ancient weight lifting stone of the Garo bachelors, which rolled down from the second settlement in Garo Hill District.
What keeps you going?
My passion for preserving nature and culture keep me going, overcoming many obstacles and difficulties along the journey.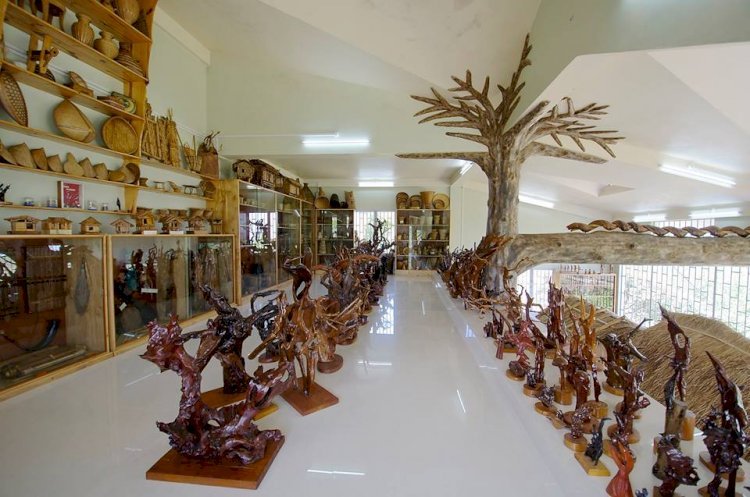 You are also associated with Living Roots Foundation. Could you share more about it?
Living Bridge Foundation is for preserving, protecting, and multiplying living roots architectures and ancient trails along with ancient monuments built by ancestors. We indulged in promoting these rich unique traditions of our people and also making them aware about its importance and need for conservation and preservation.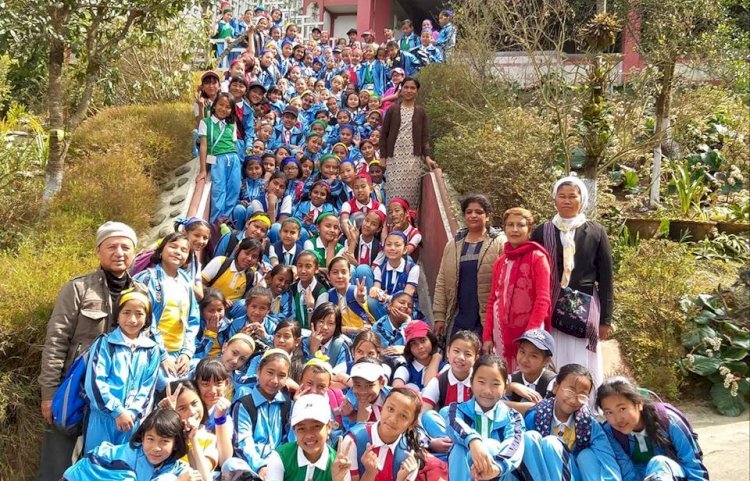 Students and teachers visiting the museum
What is your message for people from the other states?
Our beloved state and our country have rich and diverse culture and heritage. It is something that we should be proud and thankful. In our very small way, we should all take part to maintain, preserve, promote and respect our heritage. What our ancestors have passed on, we should acknowledge and uphold it within us and enrich these blessings that they have bestowed upon us.
Inside view of a Traditional Khasi Hut
The Ever Living Museum at Mawshabuit, around 9km from Shillong, is a testimony of Bah War's (as he is popularly known in Meghalaya; Bah is the equivalent of 'mister' or 'sir') passion and immense love for the Mother Nature. You will see his deep respect and care for Meghalaya's culture, tradition, and history in the relics displayed in the museum. It not only serves as a tourist destination, but is a learning centre for the future generations giving them an opportunity to reconnect to their roots. When travelling in Meghalaya, this museum is a must-add in your bucket list.