The neVibes Exclusive! Soma Laishram opens up about her marriage, trolls and more
Soma Laishram set her foot in the Manipur film industry, and showed her acting prowess in her first film Phijang Marumda. thenevibes.com
Soma Laishram opens up about her marriage, trolls and more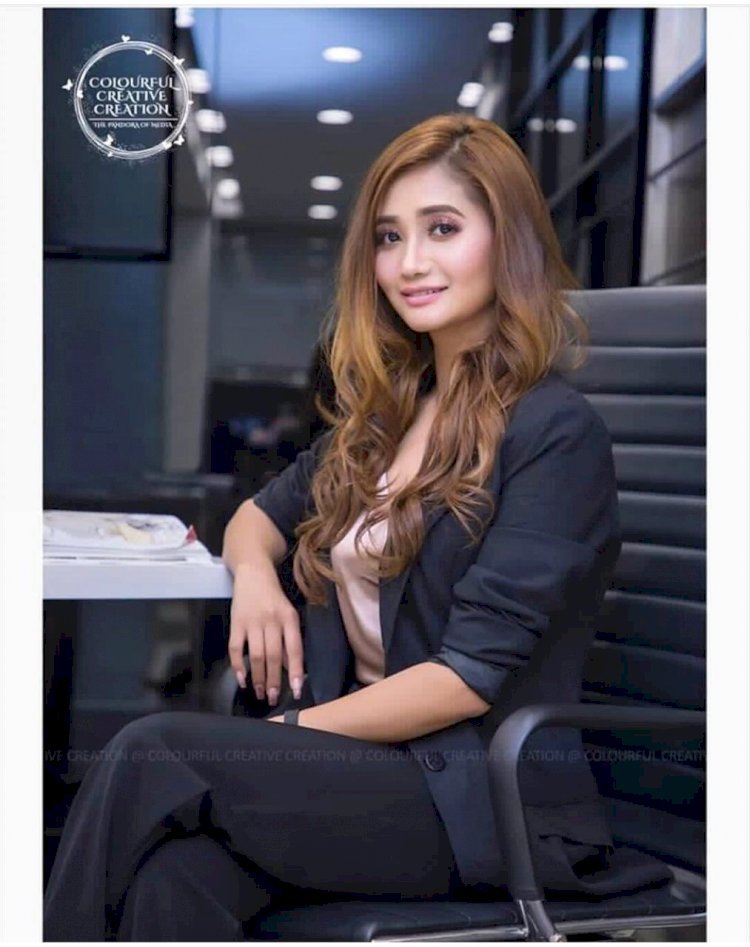 The neVibes Exclusive! Soma Laishram opens up about her marriage, trolls and more
She was barely 6-year-old when she was drawn to the world of singing and dancing. She honed her traditional Manipuri dancing skills under eminent gurus of Manipur, including Thounaojam Lata.
Under the mentorship of choreographer, model and her cousin Neena Takhellambam, she forayed into Manipur's music video industry, which had gained momentum following the ban on the screening and selling of Hindi films and songs in Manipur by the militant outfits.
After a series of video albums, she became a popular face and since then, there's no looking back. She set her foot in the Manipur film industry, and showed her acting prowess in her first film Phijang Marumda. She went on to bag several interesting films playing distinct roles with perfection. Soma Laishram has established herself as a formidable artiste. On the screen, she casts a magical spell.
Sashaying down the ramp as showstopper, proudly flaunting the exquisite traditional costumes of Manipur, she is a pride of the state.
The neVibes caught up with this gorgeous multi-talented and award-winning actress, Soma Laishram. Excerpts...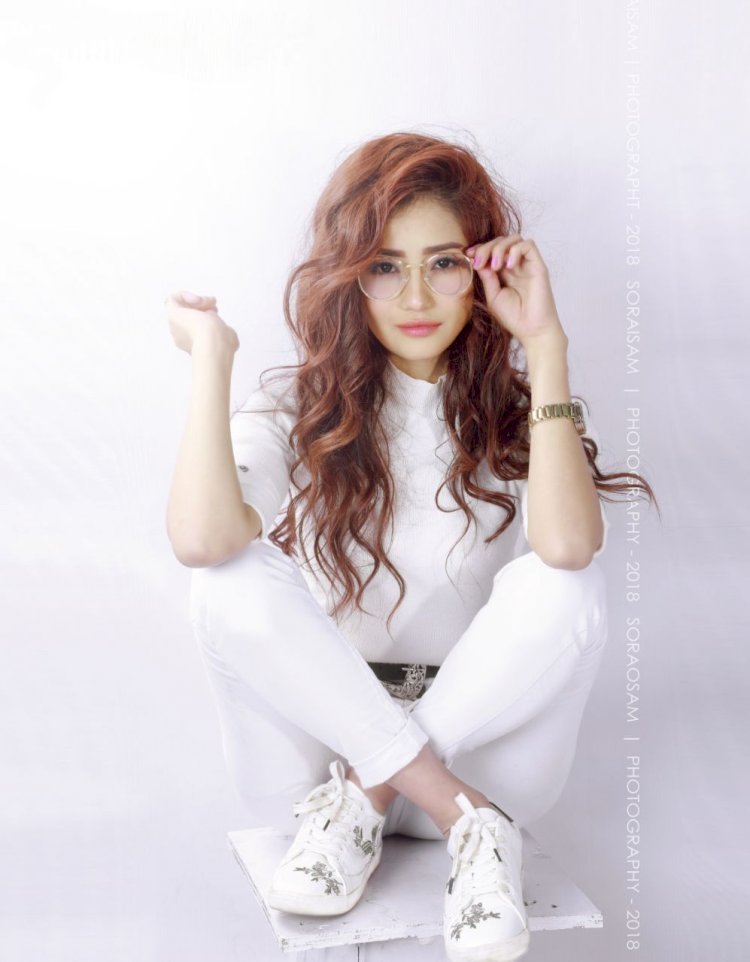 Do you always wanted to be an actor? How did you get into this industry?
I liked dancing since a very early age but I never thought of becoming an actor, honestly. To think of it now, I think maybe all those performances I had done during my early age paved the way for me to where I am today.
Many might not know but I started out being part of this industry from a very early age as a child artiste and programme presenter with DDK Imphal. I have been performing since my kindergarten days, be it dancing or singing at school or state level competition or functions.
I consider myself blessed to have received so much love and support from everyone and dedicate my success to them.
The road to your stardom must not have been easy. What challenges did you face in your journey to being the Soma Laishram of today?
I think all this has been possible because of my family, friends and all my loved ones who have supported me throughout my journey. There have definitely been ups and downs in my journey but it has been full of learnings. All these learnings have made me a better person and I will treasure all the things I have experienced, be it bad or good. If it was a good experience, I will treasure it and if it was a bad one, I will make sure I learn something from it.
One challenge or thing that bothers me every now and then is the responsibility that comes along when you become someone people look up to. As an actress, I believe I have the responsibility to serve the people who are taking out their valuable time to see me, my films or a performance. I strive every day to do my best and give my best so that people who are watching me get a moment of joy. I try attaining it, though it still seems to be a long way.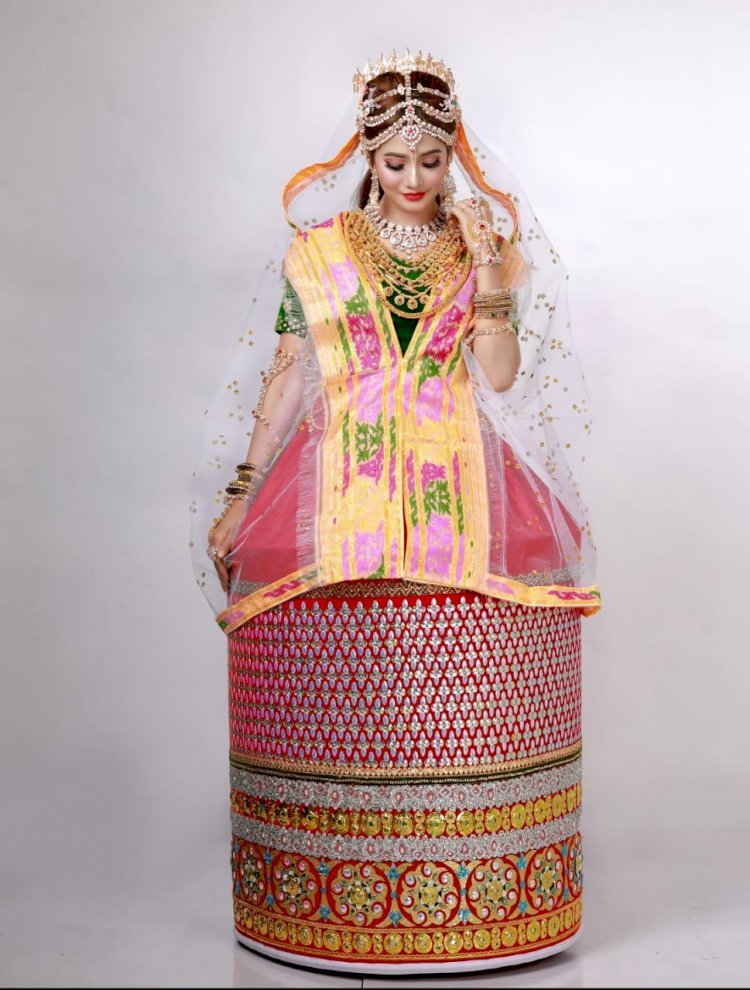 Soma Laishram in Potloi
You are into acting, modelling, singing, and a very good dancer. What do you enjoy the most?
I enjoy doing all of it but enjoy the most when I get to dance. Everyone in my locality has seen me dance since a very young age, and I have always loved performing my steps whenever I get the opportunity to do it. Having said this, I think I have lots to learn and I am fortunate to be in this industry where I can continue doing what I love doing the most.
What would Soma Laishram have been had she not been in the film and glamour industry?
I would have been into dancing or fashion designing or both if not in the film industry. Like I said, I think I have been very lucky to be a part of this industry because it has helped me understand what I want to do and I am also getting to do it all as part of my job like dressing up, dancing to some of the best songs etc.
You have a huge fan following on social media - more than 2 lakh followers on Instagram, and close to a lakh on Facebook. How did you manage to be active on social media despite your busy schedule?
I owe it all to my loved ones out there constantly supporting me in everything I do. To show my gratitude for all the love I am getting, I do try to share glimpses of my life through these social platforms whenever I can. I also get a lot of messages and feedbacks from my followers on Instagram and Facebook which I try to go through but unfortunately due to my schedules, I do not get to reply to all of them. The comments and messages though help me work on myself to do better in whatever I do. I am thankful to every single one of my followers for showering so much love on me and always cheering me up.
Soma in Manipuri traditional wear
Being a celebrity, you are always under public scrutiny and nowadays trolling has also become a part of a celeb's life. Does trolling affect you? How did you try to overcome it?
Yes, I understand that with the world becoming more socially connected and active, everyone gets to voice their concern but many a times we come across lots of unnecessary things online that ruins people's lives. The love and appreciation I receive from my family and friends made me not look back, and always move ahead in life.
I consider it very fortunate that I am getting so much love from everyone in Manipur and the small industry. I have always tried to give my best and work hard so I do not have the time to be affected by any trolling happening around at all. I am also someone who would rather hold on to positive feelings and stay strong than be affected by unnecessary negativities.
What do you like most and hate most about being a celebrity?
As an actress one thing I like the most is being able to represent my home state, Manipur, and promote its culture and lifestyle to anyone I come across outside the state.
Not being able to go out wherever and whenever you want is one of the things I hate most as an actress, but again another advantage of being in this job is that I get to explore a lot about myself and my talents.
Soma loves to chill out when she's not shooting
How do you love to spend your time when you are not shooting for films and ads?
When I am not busy with shoots, I enjoy spending time with my family and friends. I am also a big yoga person; I practice it with my aunt who is also yoga instructor.
I am also a big fan of Manipuri food. I try to explore all kinds of food I can find around. I also love to travel when I have longer breaks in between shoots.
Of all your films, which do you think is your most memorable/remarkable performance?
All the films have made me grow and learn so much that I will say they were all memorable in one way or the other, but a recent film that has found a very special place in my heart would be Enakta Leiringei as it helped me won the Best Actor Award. As an actor, I had to stay in the character of the film even in between long breaks. I am really happy that I got the opportunity to play a character which the viewers/audiences could connect with in the film.
Soma rocks in Manipuri tradional wear
How has the Manipur film industry changed over the past few years?
Manipuri film industry has always been one of the best in the region and with some of the legendary filmmakers we have, it has made a name of its own even outside the state. We have all seen the industry grow. During my one decade of being part of this industry, I have seen it grow tremendously and doing well than most of the other film industries in the region even to the extent of getting movies screened outside the state to getting national/international awards and nominations. The industry has become more explorative with shoots happening abroad and collaborations happening between many filmmakers and artist from outside the state.
When is your next film releasing? Could you share a bit about it?
The release dates are not out yet but all I can say for now is that I am currently working on some interesting projects. The projects are not allowed to be discussed as of now. It is going to be one of the most entertaining stories of Manipur.
It's something personal, but your fans want to know this. When are we going to see Soma Laishram getting married?
There is still time for that, I would say. For now I would like to focus on my work and keep my fans curious about it. However, whenever it is going to happen I will make sure my fans get to know about it and I will invite every one of them to my wedding.
Anything you want to say to your fans.
I would like to thank each one of my fans genuinely for all their love and support, and want to give my best wishes to all of them. I may not know them by face or name or respond to their messages, but I will always owe them for what they have given me. Whatever I am today is all because of my fans and I want them to know this. I will continue to work hard, and do my best for them.
For positive stories about Northeast India, follow The neVibes on Facebook, and Instagram