Assam to Begin Free Dialysis in 18 Hospitals
The first service will begin at Nalbari's Swahid Mukanda Kakati (SMK) Civil Hospital on June 14, 2019. thenevibes.com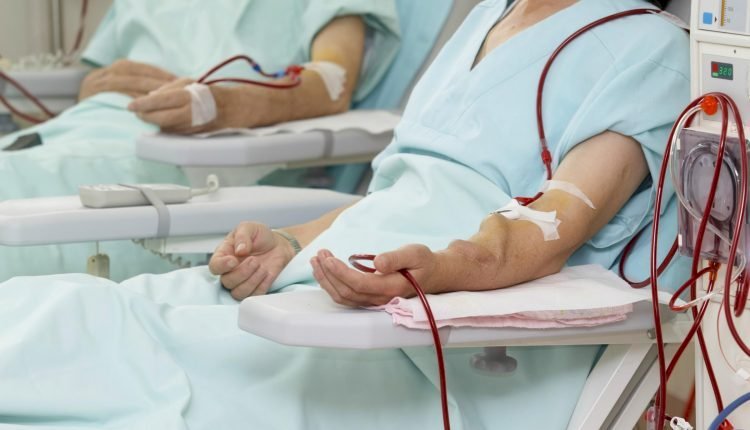 Assam to begin free dialysis in 18 hospitals. Representational image
Assam to Begin Free Dialysis in 18 Hospitals
From June onwards, the Assam government would provide free hemo-dialysis facilities in 18 hospitals in the state.
The free dialysis facilities would be provided free under public-private partnership (PPP) model under Pradhan Mantri National Dialysis Programme of the National Health Mission. The first service will begin at Nalbari's Swahid Mukanda Kakati (SMK) Civil Hospital on June 14, said Himanta Biswa Sarma, Assam Health Minister.
It will be launched in another seven hospitals by June 20, followed by three more within six months, thereby covering 18 hospitals.
In the first phase, free dialysis service will be made available at SMK Civil Hospital in Nalbari, Mangaldoi Civil Hospital in Darrang district, Kanaklata Civil Hospital, Tezpur Medical College and Hospital in Sonitpur district, LGB Civil Hospital in Tinsukia, Morigaon Civil Hospital, Fakhruddin Ali Ahmed Medical College in Barpeta and Bongaigaon District Hospital.
The second phase will cover BP at Nagaon, Sivasagar, North Lakhimpur, Dhemaji, Diphu, Dhubri and Goalpara Civil Hospitals by the second week of July.
The third phase will be introduced in Jorhat Medical College, Karimganj and Golaghat Civil Hospitals, the minister added.
"Apollo Hospitals Enterprise Limited, Chennai, has been selected to implement the free dialysis programme in Assam. The agreement was signed on February 5, 2019, for a period of five years. Apollo Hospitals is already operating in 14 dialysis centres in Andhra Pradesh under the same programme on 132 dialysis machines and they have conducted 56,911 dialysis sessions till May 2019, in Andhra Pradesh," Sarma said.
"The dialysis machines with four years of free comprehensive maintenance contract are provided free of cost to the state government by Fairfax India Charitable Trust as part of its corporate social responsibility. From the fifth year, the contract will be paid by the service provider with no cost to the government. A total of 105 dialysis machines have been allocated for 18 centres across Assam and till now, 45 dialysis machines are installed at eight facilities."
He added six machines will be provided to each hospital and one of them will be reserved for HIV patients. Each machine will perform three dialysis sessions per day.
The government of Assam will pay Rs 1,296 for each patient to Apollo Hospitals and 90 per cent of the amount will be reimbursed by the Centre under the National Health Mission.