This Husband-wife duo's 'Kekru' Revives Poetry amongst Millennials in Manipur
Kekru, a Manipuri term for soap-nut berry, is a medicinal berry used as a cleaning and polishing agent for gold.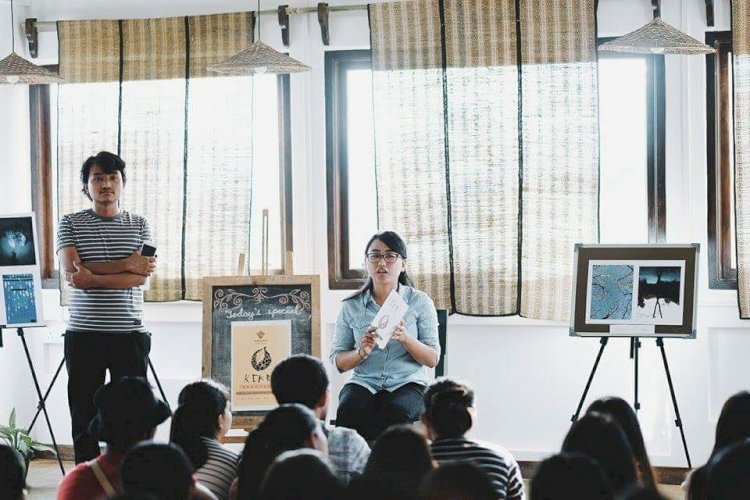 Thawan Irengbam and Sweetie Sapam behind Kekru.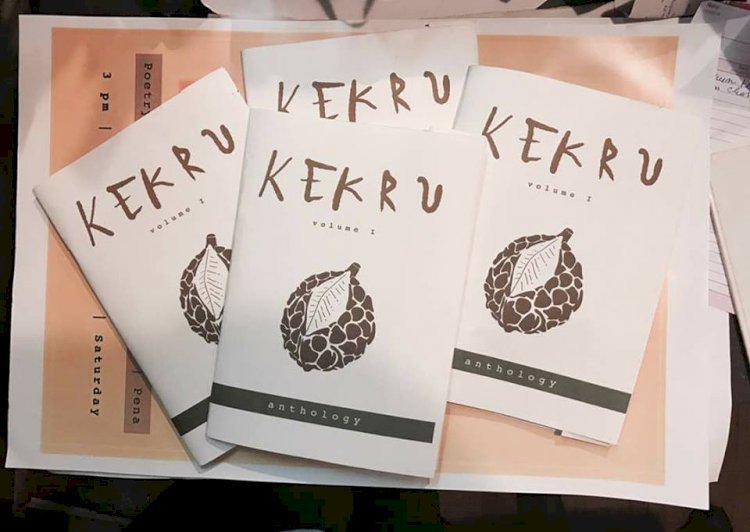 This Husband-wife duo's 'Kekru' Revives Poetry amongst Millennials
If you think poetry is a thing of the past and has lost its relevance in today's technology era, which is all about virtual world, walk into a session of Kekru! You will find poetry aficionados as young as 8-year-old, teens and those in early 20s & 30s enjoying poetry jam.
As quoted by American poet and surgeon James Gates Percival, "The world is full of poetry. The air is living with its spirit; and the waves dance to the music of its melodies, and sparkle in its brightness." So, poetry will never lose its charm, its magical influence no matter how tech savvy we become.
More so, when we have young couple Thawan Irengbam and Sweetie Sapam from Singjamei in Manipur, reviving poetry and poetry reading culture in Manipur through their not-for-profit initiative, Kekru. It is brewed from a pure passion of poetry in all forms and shapes, and to encourage and promote budding poets.
The being of Kekru
Kekru, a Manipuri term for soap-nut berry, is a medicinal berry used as a cleaning and polishing agent for gold. Inspired by its multi-dimensional properties, they decided to use the name as a metaphor for their activities.
Thawan Irengbam is a musician, poet and a writer. He is the vocalist of Atingkok, the popular alternative folk band based in Imphal. He is also involved in another band, Noong-Paan, an experimental spoken word act. And Sweetie Sapam is a teacher by profession, and writes poetry with the moniker Tingthounu. Both share the common passion and love of poetry. Despite their hectic professional engagements, they ensure to take time off for poetry. Before debuting as Kekru, the husband-wife duo hosted around twenty poetry sessions in and around Imphal during a span of two years.
The need for transformation led to Kekru. On the 10th of June, 2017, Kekru debuted at Books and Coffee and published its first Anthology Volume I featuring seventeen poets. The same was re-printed in June 2019.
Speaking to The neVibes, Sweetie Sapam says, "Kekru is a platform for poetry and its interaction with other art forms. At Kekru, we hope to share and shape, polish and promote the amalgamation of all art forms. Kekru will execute these in the form of Kekru Sessions, Kekru Recordings and Kekru Publications."
A Kekru session
This poetry club meets once in a month, and hosts open mic poetry session, occasional book readings, publish chapbooks, and documentary film screenings among other things. Their readings mostly take place at Books and Coffee, Singjamei Thokchom Leikai. They have held sessions at Forage Restaurant and Café, Warakkigi at Matai, and 70mm Café at Uripok. Their latest session was at 70mm Café on the 29th of September 2019 where Amar Kanwar's documentary 'A Night of Prophecy' was screened.

Saying Loudly - NO Bar
Kekru is open to all, and it screams out loud and clear – Age no bar. Theme no bar. Language no bar. Background no bar. There's no membership fee and anyone is free to participate and join the sessions.
Sweetie tells us their youngest poet in the club has been an 8-year-old, and equally elated and humbled when poetry lovers as old as 70 years graced their sessions. Manipuri renowned poets in the likes of Oja (Sir) Robin Ngangom, Oja Rajkumar Bhubonsana, Oja Bijoykumar Tayenjam, Oja (Ma'am) Memchoubi Arambam, Oja Thangjam Ibopishak amongst many have made their presence felt in the Poetic Rendezvous session.
Manipuri renowned poets attending Kekru session
"The responses have been overwhelming. We are really grateful that we can discover true talents and a common love for poetry through Kekru. When people come up to us and say they're writing something new to share during our upcoming session, we feel we are on the right path."
Baby Steps
As of now, they are happy taking one step at a time and excited to see it evolve. However, keeping this club running needs financial support! "It may surprise many but we are proud to say it for the record that Kekru keeps running because of the genuine love and support from participants. Some of our regular readers have come out in support and helped us raise funds for our publications for which we are extremely grateful," she reveals.
Though some have expressed interests in sponsoring their event, the couple strictly follows no sponsorship for the time being. They are more than happy to see poetry becoming popular among the regular followers.
Kekru sessions at Wildernest Festival, December 2018
"One thing Kekru strives for is promoting poetry. If a regular reader brings in a friend or two and introduces them to Kekru and its activities, we feel that is something important. That is how we want to keep growing."
Kekru is an affirmation that poetry doesn't only belong to mature audience but equally appeals to youngsters who seek a platform to let out their creative juices flow. And Kekru is that platform.
Their latest session was held on 17th October in open air at Charshung, a community centre at the heart of beautiful Ukhrul town. Bitten by the poetry bug, drop into Kekru!