2 am, 12 kms on Foot! This School in Manipur holds Parent-Teacher Meet at Parents' Villages
They started their school with their little savings, without seeking any financial support from any individual or group. thenevibes.com
This School in Manipur holds Parent-Teacher Meet at Parents' Villages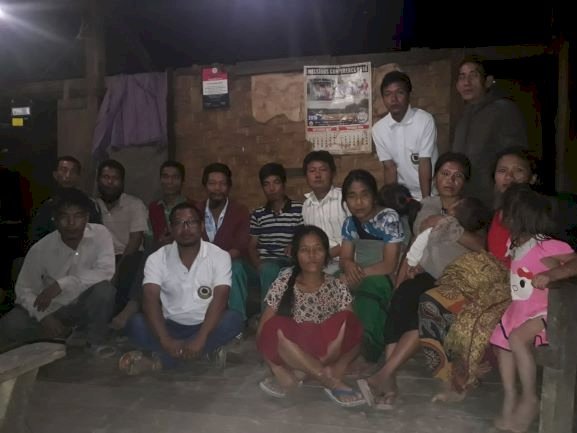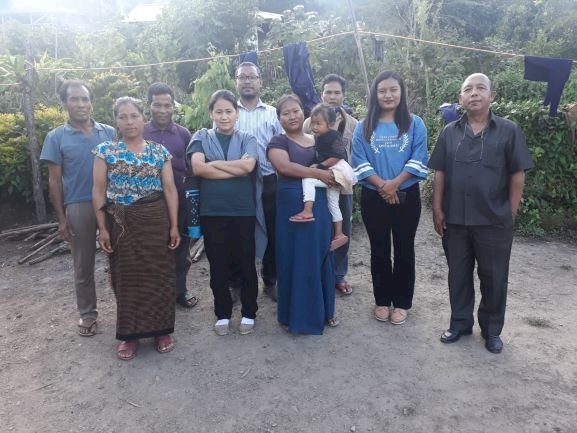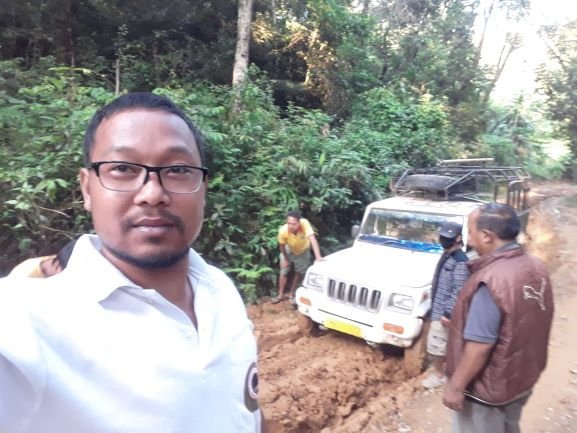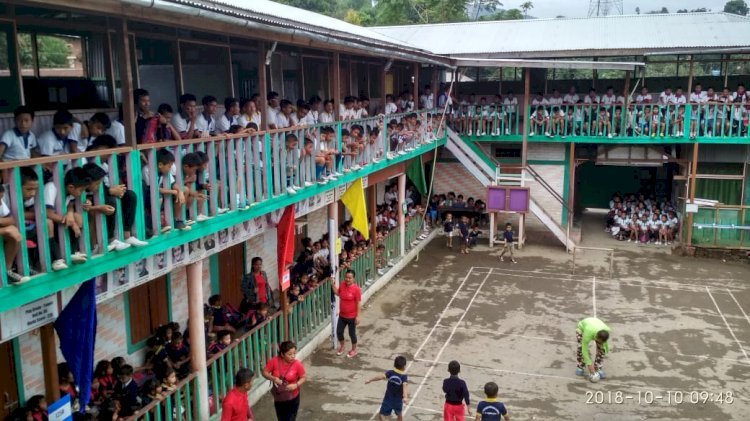 2 am, 12 kms on Foot! This School in Manipur holds Parent-Teacher Meet at Parents' Villages
It was 2 am, Robin and his staff wanted to cover as many villages and as many houses as possible. Under beaming torch lights, they travelled 12 kilometres on foot to meet the parents of their students.
They braved through the muddy roads, rocky terrains, and ascended hillocks on their way. Though sounds more like an exhaustive adventurous trek to get high on adrenalin rush, Robin and his team were on a serious job – to conduct Parent-Teacher Meeting (PTM) at the village.
It's something unusual and rare as the norm has been parents visiting their children's school for the meeting. St. Stephen English School in D. Phailien, located in Churachandpur district of Manipur is breaking this norm.
The Unusual Parent-Teacher Meeting
"We conducted meeting with the parents in their respective houses, and for some of the villages where there are maximum students, we met together at a selected house to save our time. Our teachers discuss with the parents about the well-being and performance of their children," Robin S Pukhram, the principal of the school, told The neVibes.
"From Kawnpi (Konpi) to Santing village, it is about 10 to 12 kms, we walked starting very early at 2.00 am. We hired a Bolero for the trip but the connecting road between Santing to Konpi was horrible, full of mud and slippery, no vehicle can cross through the road. Therefore, we parked our Bolero, and left Santing with the driver to enter Konpi in the same evening. We reached Konpi at around 6.30 pm, had our meeting and rested.
Next day, we decided to reach Santing in the early morning so that we could covered more villages on the same day. It would be impossible to take the vehicle, therefore we planned to walk, and started at 2.00 am under the light of a torch. From the muddy road to climbing many rocks, and crossing a few hillocks, we reached Santing at 6.00 am i.e., the journey took exactly 4 hours.
Akin to this pathetic road condition, we also walked almost around 8 kms to reach Zou Bethel but it was during the day time," he recalled.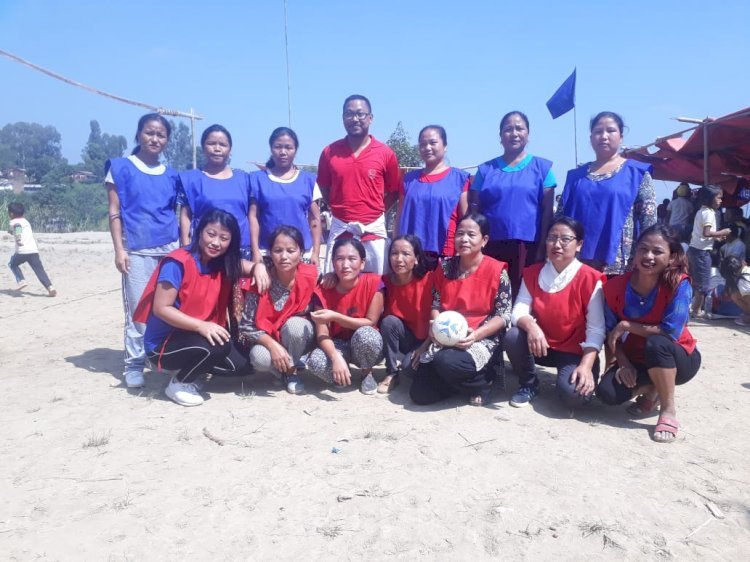 Parent-Teacher's Sports Meet
"Last year, we could cover only hill areas because of transportation and time constraint. The parents living in the town enjoyed playing with the teachers at a one-day parent's sports meet, organised at school, especially for the parents."
The warm reception and the hospitality shown to them by the parents touched their hearts. "They will not show the same hospitality to their honourable MLAs or Ministers. They were so happy to see us because for some of the parents it was for the first time they are seeing school teachers in their life. Moreover, they never expected that the people living in town especially head or proprietor of the school will visit their village. The interaction was healthy and friendly."
But, Why all these Hassles?
Robin pointed out more than one reason that fully justify that all these troubles are worth it.
a) One parent has to spend at least ₹ 1000- to ₹ 1500/- for travelling fare.
b) One parent has to spend at least 3 days to attend a meeting, two days for travelling to and fro, one day for meeting. Travelling hours from their village to the town takes about 8 to 10 hours.
c) One parent has to lose three day's daily wages, which is approximately ₹ 1500/- or ₹1800/- per head.
d) Besides, the school staffs want to see their living styles and their condition.
e) Most of the parents are hesitate to respond or share anything during the meeting hours thinking that they are uneducated and they pay high honour to the teachers. Conducting the meeting at their own village and at their home make them comfortable, and they are able to express their thoughts and feelings.
Some of the villages that are covered in 2018 PTM include C. Zalen, Chongchin, Santing, Konpi, Songsang, Saichang, Aina, Thingkeu, Munkot, P. Sesol, Vaojang, Songpi, S. Molhoi, Gangpijang, Hengkot, Henkom, Vungvuh, Tuilumjang, Tuilaphai, Gelmol, Zou Bethel, and more.
How the School Came into Being
St. Stephen English School was established in 1998 by Thangtinlun Neitham from D. Phailien. It was well established till 2013, but after the demise of Thangtinlun Neitham, the school met the same fate as its owner. The defunct school was renovated again in the early 2016 by the present principal, Robin S Pukhram and his wife Mrs. Phalneilhing Mate (Thoi Pukhram). The couple had a dream to establish a school to help shape the life of today's youngsters who would be the leaders of tomorrow.
"If we mould the youngsters today, our society will change tomorrow by these future leaders," it's the belief of this visionary couple.
They started their school with their little savings, without seeking any financial support from any individual or group. In the initial years, the students comprised mainly of school dropouts. It took a lot of convincing to their parents and these students to make them study in their school. They motivated these students to clear the High School Leaving Certificate exam (HSLC) conducted by state board. Today, more than 500 students study in this school. Most of the students come from BPL sectors, hailing from the hill areas, which are about 120 – 130 kilometres away from the main town. Most of their parents are farmers, cultivators and live hand to mouth.
In addition to other facilities, the school also provides a separate hostel for both boys and girls at a nominal fee. The school even allow parents, who come to the town to sell vegetables, charcoals to support their family and children studies, to stay with their children if they can adjust in the same room. The parents have to spend extra for the rent, so the school helped arranged a room for them for free.
School Assembly session
The Road is Always Challenging
As most of the students are from poor background, the school faces many challenges – staff salary to pay out on time, monthly rent of school land, to equip the school with basic and some modern amenities for the students. Sometimes, some of the parents are not able to clear the fees for 2-3 years. So, they arranged a barter system with them, in which they exchanged school fees with fishes, hens, vegetables, or with whatever they harvest at the year end.
"We want our students to at least wear complete school uniforms. If we force them to wear, some parents find it difficult to buy the school uniforms, and so the students will stop coming to school. So, we distributed uniforms, house uniforms to the students and let their parents pay whenever they can."
The school introduced many new methods of teaching to help students who are weak in studies. Also, they have certain award schemes to encourage students to study hard.
Robin shared with us about one student, who was drop out from a school after failing for three years in class IX. "We admitted him in our school in class X but he would always fail in the school exams. While appearing for Class X HSLC exam, he promised that he will surely pass the exam. I promised him that I will give him whatever he like if he passed the exam. He chose an electric guitar; its shape and everything, he decided. I motivated him every day saying, 'your guitar is waiting for your exam'. Whenever he lost his focus on study, I always reminded him about the guitar. Finally, he passed the exam in second division with a letter mark in MIL subject. On our school felicitation programme, I awarded him the guitar as 'promising award for the year.'"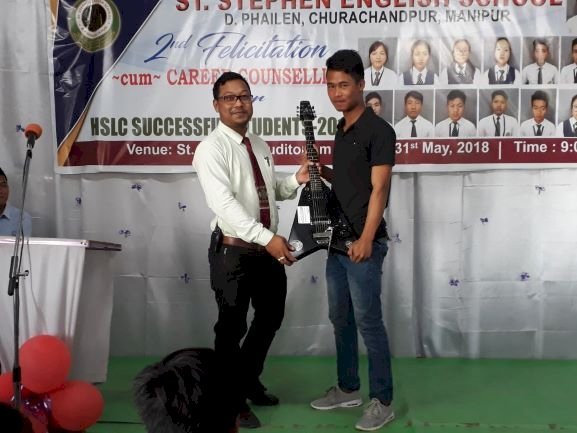 The student who was awarded the guitar
The performance of students is improving every year. The school's mission is to provide education to all students irrespective of they being poor or rich, weak or strong, and their caste or religion.
"There's always difficulty but the beautiful smiles of our students kept us going to help shape them as strong pillars of tomorrow," he signed off.